It has been a while since I last posted a proper food review on my website. The quarantine period has limited everyone's chance to dine out, but this gave a big opportunity for delivery services to thrive in the business. With that said, I had my dinner delivered today from the best "Beef Pares" shop I have ever tried so far!
WHAT IS BEEF PARES?
Beef Pares is a Filipino Dish consisting of Braised Beef Cubes, usually stewed in soy sauce, garlic, bay leaves, peppercorns, chives, and spices that make the dish very aromatic. Traditionally, in a Filipino-Style karinderya (canteens), it is commonly paired and served with garlic fried rice, chili garlic oil, and a clear soup of beef broth.
In the modern times, ordering Beef Pares may be a hit and miss, as some parts of the beef could be tough to chew. But, I'm telling you now… this Beef Pares that I would be recommending to you is a HIT!
DISCOVERING JULIO'S BEEF PARES
I was scrolling on my Instagram and found an interesting photo on my feed. Mind you, I am a "Pescatarian" but this particular post made me drool and crave for it in an instant. Bye, diet!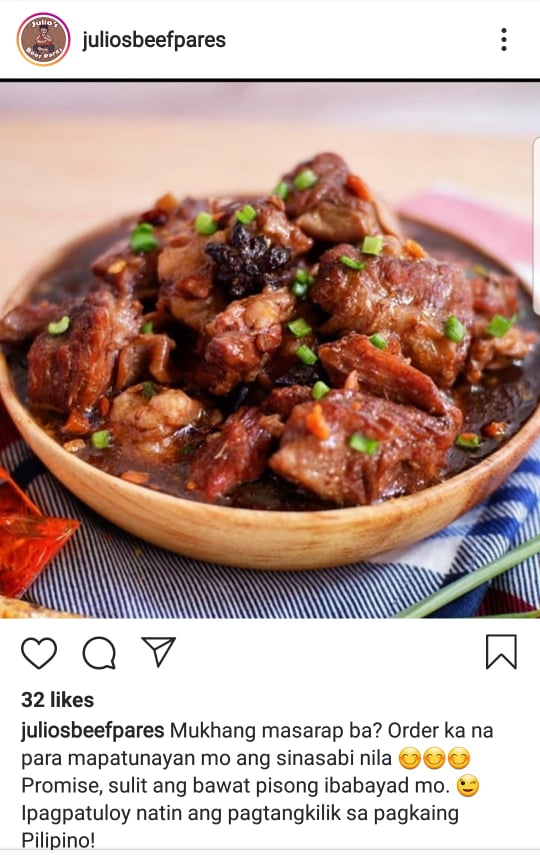 I scrolled some more and noticed that Julio's Beef Pares has delivered for one of my bosses before, Chef Fernando Aracama of Aracama Filipino Cuisine and Restaurant. They got good reviews from Chef Fern, and having a review like this from an established restaurateur is no joke. Chef Fern's standards for food is well-known in the industry. He is one of the organizers for the prestigious Philippine Culinary Cup, and having been in this culinary competition myself, I am well aware of Chef Fern's caliber. Hmmm… Very very interesting.
I contacted Julio's and inquired for the earliest possible delivery. I wanted it at that moment, for my dinner. The earliest possible batch of deliveries was the following day, but Levi (the owner of Julio's) accommodated my spur-of-the-moment order. He agreed for same-day-delivery, but of course I had to wait for a few hours as it was cooked to order. I was surprised and thankful for the quick response and patiently waited for my order. I was really excited! In two hours, as promised, my Beef Pares delivery was knocking on my door.
THE VERDICT
What you see is what you get! The photos on their Social Media accounts don't lie. As mouthwatering as it is, you'll get the same beef chunks as that of the photo. I was excited to dig in because the aroma from the delivery package was just so appetizing. But of course, just like any other food I order, I had to take quick photos.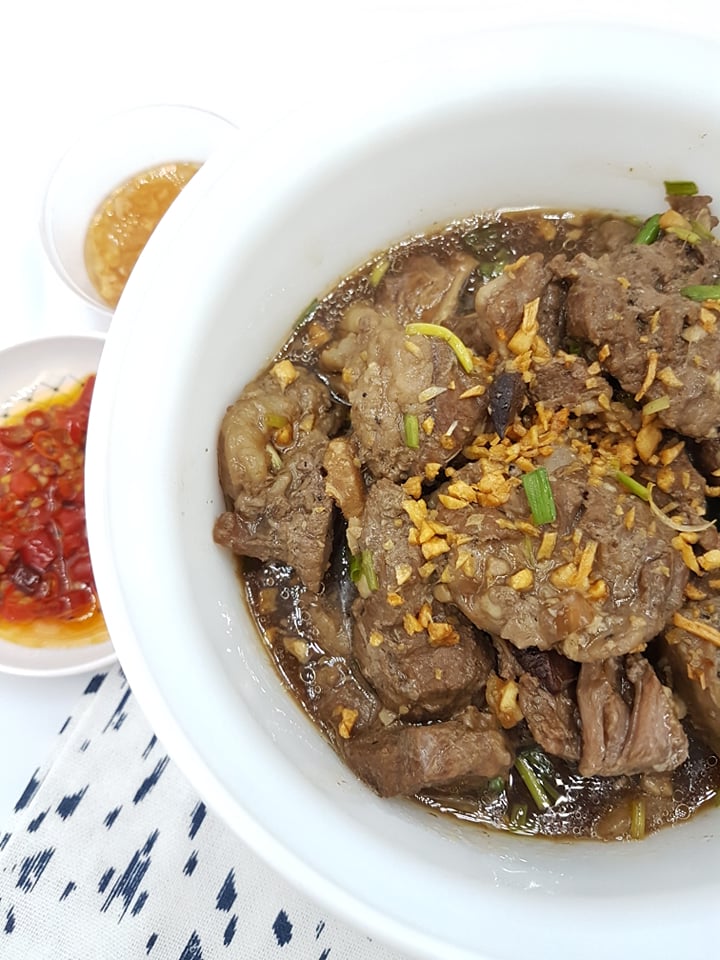 I sat down with hot garlic rice, Julio's garlic and chili oil, roasted garlic and the star of the show, Julio's Beef Pares. IT DID NOT DISAPPOINT! It was all worth it! The 2-hour wait was nothing. I was literally taking in spoonfuls of tender beef on rice, and a very succulent sauce. Unlike some of the beef pares' I have tried before, either too saucy, too salty, or too sweet, Julio's Beef Pares is amazingly well-balanced. It was not overwhelming on the palate, and I enjoyed every bit of it. Diet, gone! Hello to my new favorite!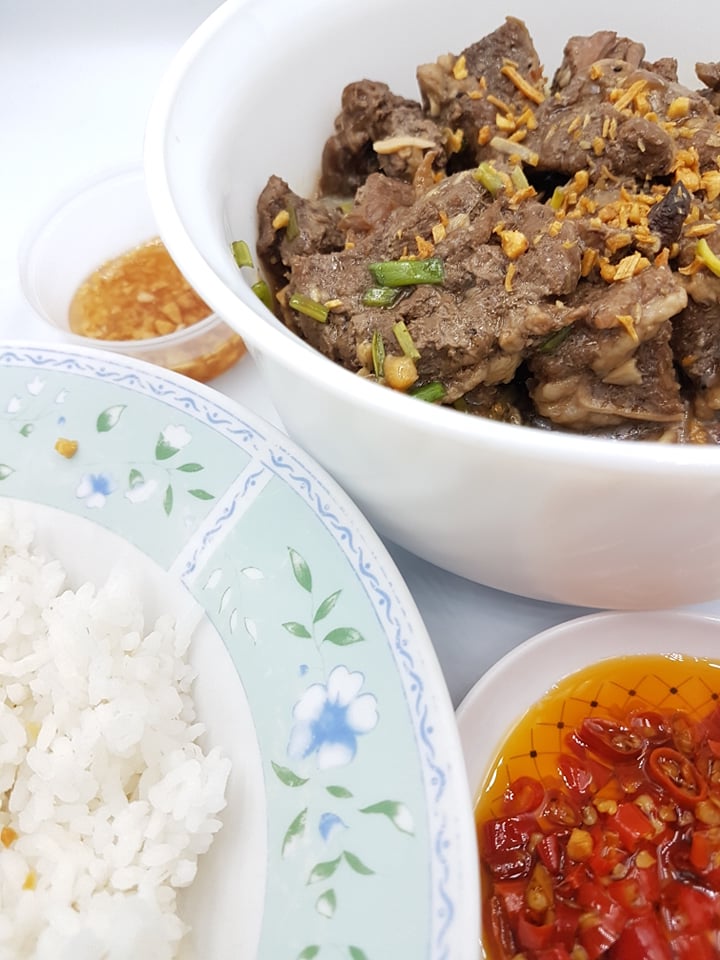 THE MENU, WHERE AND HOW TO ORDER
Of course, I wouldn't be writing this food review if I had no intentions of sharing Julio's to you! HAHA. Ok ok. Let's get down to the details. Ordering from Julio's is very easy. You can send them a message on Instagram @juliosbeefpares or send them a message on their Facebook Page: Julio's Beef Pares
MENU
*Julio's Beef Pares Jr. ₱150 (good for 1)
*Julio's Beef Pares Sr. ₱250 (good for 2)
*Julio's Beef Pares Supremo ₱750 (good for 6)
*Extreme ₱1,500 (good for 10)
*Julio's Chili Garlic ₱100
*Julio's Roasted Garlic ₱80
*Plain Rice ₱15
*Garlic Rice ₱25
*Pork Dinuguan is also available for only P100, P200, P600.
Add ons: *Chili Garlic Oil ₱5 *Roasted Garlic ₱5
-For deliveries only via Grab or Lalamove (shouldered by buyer) and pickup only.
MOP: Gcash/Metrobank
Julio's is currently delivering home-based from San Rafael, Mandaluyong City. But you can have it delivered to your doorstep if you are within Metro Manila. Oh, please place your orders in advance for hassle-free transactions. It's not everyday that they can take 2-hours notice orders like mine. I just got lucky! 🙂