What's up, coffee lovers? Aside from the fact that you can now order Cold Brew Coffee from the comforts of your own home, did you know that Cold Brew Coffee is actually a healthy alternative if you're looking for a quick caffeine fix?
INTERESTING FACTS:
Cold Brew Coffee just like hot coffee increases your metabolism and contains a high amount of anti-oxidants.
It improves your general mood.
It's easier for your tummy to digest cold brew. Some studies state that cold brew has lesser acidity levels than regular hot coffee, so it has lesser potential to irritate your stomach.
May reduce your risk of heart disease as it contains anti-inflammatory agents.
If you are craving for iced coffee, but hate the watery consistency and you just can't go out to buy one from your favorite coffee spot… The 86 Bold Brew got you covered! What could possibly be the perfect gift for your coffee-lover friends and loved ones? Of course! You guessed it right! MORE COFFEE! This would be your next go-to for that much loved caffeine fix.
The 86 Bold Brew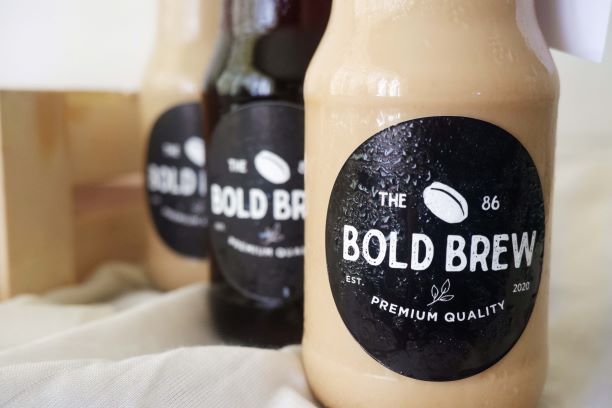 The 86 Bold Brew has three different flavors of Cold Brew Coffee to choose from. If you're looking for a bold, smooth, and Bittersweet flavor, The Original Bold Brew would be perfect for you! If you want a creamier version for your coffee, try their Milky Cold Brew! If you want your coffee with sweet notes, Caramel Cold Brew would be the best flavor for you!
Check them out on their Socials!
Facebook: https://www.facebook.com/The86BOLDBrew
Instagram: @the_86_bold_brew
Send them an e-mail: [email protected]
---
TRANSPARENCY: I WILL NEVER RECOMMEND ANYTHING THAT I HAVEN'T PERSONALLY TRIED AND TESTED. EVERYTHING ON THIS ARTICLE/REVIEW ARE MY PERSONAL JUDGMENTS. ALL PRODUCTS/ITEMS HAVE BEEN THOROUGHLY CHECKED OUT BEFORE ANY RECOMMENDATIONS.
WOULD YOU LIKE TO COLLABORATE WITH ME?
SHOOT A MESSAGE ON MY FACEBOOK PAGE OR SEND ME AN E-MAIL:
I'D LOVE TO HEAR FROM YOU!