LIFE UPDATE (Written Bits by Bits from May to September.)
I cannot properly express my emotions! We are moving to a new city and this is something I've wanted for the past two years of me being back in Manila. "Moving" is a constant thing for me, and it's definitely not a new experience. However, I have practically lived my whole life in this city (except for the awesome years I've spent in Sydney), and I still can't believe that there would be a time like this when I have to say goodbye to the place where I grew up. I have mixed emotions. Happy, because I personally need a change of environment for my mental health. Nervous, because this place is way so much bigger than our previous house, can I keep up with the cleaning and maintenance and expenses? Sad, because I'm leaving Mandaluyong, where I've spent my youthful days hanging with my friends and making so much memories. Excited, because this is another chapter of my life which I thought I have figured out already, but I guess I have not. Every emotion is at the pit of my stomach, and I get butterflies every time I think about it.
From the first apartment where we stayed for 6 years since the day I was born, to the next three apartments, until to this condo unit which we stayed for almost 15 years, it is finally time to move to a new city. We've always loved this place since we moved in 15 years ago, as it's in the very heart of the capital. It is literally in the middle of everywhere and everything is just so accessible. The malls are a good walking distance, I remember my long walks with my mom before I could even legally get a driver's license. Now, I am looking back in the past and thinking about those days when we had to take public rides to get to the neighboring areas. It was so easy back then even if I had to take long commutes. Not having a car was never a problem because we lived in the center. Acquiring one made it even more convenient, everything is just 5 to 10 minutes drive away.
I have always thought that if we would be moving again, it would be somewhere near. Just a few kilometers away, but still here. Until now, I cannot fathom the thought of us being somewhere else far from this place. But, it has to happen. We all have to move on. I have grown to love this city, and I will always love it and will always have the urge to come back. But it's not the city, it's the place. The space where we've spent 15 years of our lives. The past few years of us living in this place had been a bit rough. There were memories that became depressing echoes, that no matter how hard I try to rearrange the furnishings, some bitter reminiscence keep on coming back. It has also been run down, and the building developers are in serious legal cases for neglect. I deem it no longer a comfortable environment to thrive, and so we had to look for a new place. Everywhere around this area is sky high expensive. It was not like this before, but because of the rise of nearby business districts, properties shoot up like crazy, and sadly we cannot find a property that was just enough for us. It was either too big, too small, or too weird (Yes, weird. You know that feeling you get when you enter a very unfamiliar place with awkward lighting? That weird vibe that says it's a no for this property? The Feng Shui is just negative. Yes, THAT weird).
I have no idea why it was so easy for me to move around back in Sydney. I moved from Fairfield, to Canley Vale, to Paramatta, until I finally found my beach apartment in Bondi. That was four times the struggle of moving to a new place (even a new country), yet I was able to do everything on my own. But now, just the idea of moving to this new house makes us wonder where to actually start. I've always told my family not to worry. If there's anyone I know who's an "expert" in moving, that would be me. My "moving experiences" which got me from Manila to four different suburbs in Sydney made me extra confident that we could do this smoothly. I thought it was THAT easy.
Until… I looked around our current house. We have A LOT of furnishings and stuff which accumulated since my actual existence. This time, it's a whole new level of moving out. Back in Sydney, I only had an entire studio to move from once place to another. I even got everything fit in a one-room storage during that time I had to go back to Manila for 6 whole months. My belongings stayed in that storage while I tried to figure out where I would move next. But this time, I realized we have three whole bedrooms, a living room, dining and kitchen, laundry, pantry, everything else. Plus, I have a sausage dog. We also have to consider his feelings about this big move. Would he be okay in this place? Would they allow us to have pets? What would the environment be like for him? It's like having a human baby, but the difference is that this one doesn't talk. He cannot freely express what he has in mind.
IN LIFE, THE SECRET IS NOT TO FORCE IT.
So for the past months since the pandemic struck the whole world, Mom and I had been having conversations about living in a building and sharing the same common areas with hundreds of people living on it. Who knows? Someone asymptomatic might actually be on the same elevator as you, and you have no idea you could possibly be a carrier of Covid (God-forbid). The world has suddenly become scary, and shitty, and toxic, and it ticks my anxiety every single time. We have decided to look for a house, not a building, where we can have an open space to breathe and enjoy sceneries of the Metro. It is somehow a comforting concept to be in a new place, but I have to constantly remind myself not to get consumed with the whole idea. I know myself. When I get obsessed with a certain thought, I have to make it happen. But apparently, I wasn't the only one infatuated with the whole thought. Mom was too, and two minds aligned to one goal makes it easier to put to action.
The hunt for the perfect house begun. Mind you, IT WAS NOT AS EASY AS ABC. I searched the internet for months, booked a lot of house viewings, drove miles to get to the exact addresses. Got lost in the middle of nowhere several times during the process. While there were houses that were potentially nice, you just can't have it all. It's either one way or another. The traffic going there and coming out of that city is just so bad, or you have to pay for expensive toll fees, or the house just was not big enough to fit what we have, or the architectural design was just too awkward, or… in one place there was a "haunted house" at the back. Geez! We've gone through all that. We drove around our area and the areas nearby. I spoke to a number of brokers, but no luck. Maybe… this was not the right time to move???
I gave it a rest. It was frustrating and draining. It sucked the life out of me. I was to engrossed with moving that all I can ever think about was finding a house. I came to a point where I felt all the pressure and cried myself out. It was not healthy anymore so I took a break. I won't force it. I gave it a month of not doing anything related to moving. I went on with my usual hustle, running the cheesecake shop, doing Food Photography for local businesses, editing videos for my YouTube Channel. I stopped obsessing about moving to a new place. I even got featured in a TV Program which came unexpected while I was figuring out everything else. I focused on that, until I was finally reminded of my deadlines.
I have to do this, I said I would be figuring this out again after Mother's Day… and so that day has come…
THE NEW HOUSE AND THE BIG MOVE
I saw this ad on Facebook and I literally just pushed my luck and check out if the property was still available. I wasn't expecting for anything, but that very same day, the broker replied. She asked when I was available for a viewing. Since my afternoon was free that time, I told my family I scheduled for a house tour and they came along with me.
So we picked up mom from the office and went on a rush hour. The traffic going to that place was just terrible. At that very moment, we have decided not to get that house because of the traffic, but we still pushed through. The agent welcomed us from the gate and gave us a full tour of the unit.
WE LIKED IT. You know? It's that moment when you're sure about something and this was it. It was a three-floor townhouse, with a huge garage, kitchen, laundry, two comfort rooms on the first floor, a lounge, a big room, a balcony on the second floor, two more rooms, and a balcony on the third floor. Each room had an "en suit" bathroom and we loved how it was spacious.
WE TOOK IT. WE JUST CAN'T NOT TAKE IT. Forget about the traffic! The house was just enough for us and all of the space that we need for my studio, our businesses, our rooms, and everything else. It was just the perfect space for us. Plus, it was not along the street. It was in an exclusive private village where you have to enter the main gate to go to places inside.
So we have started moving since the 5th of June and I've been filming each day that has passed. (Waaahh! I hope I get the time to finally edit the videos! It took me a long time to actually edit this post!)
MOVING DURING THE PANDEMIC
For an entire month, we moved the bake shop from the commercial space which we leased for a year and a half. The pandemic took its toll on our tiny space as the entire world was on lockdown. We weren't spared. We kept on paying the dues while everything was on standstill, plus the landlords of the commercial space were really hard to deal with. Beginning from the day we moved there, until the very last day of moving out, it has been really stressful for us and we got little to no help from them at all. Sadly, we knew we could survive for a year, but our income for the previous year was supposed to cover the next year. Having no operations for almost an entire year sucked out our limited resources. Mind you, the bakeshop has a solid business plan which we actually toiled and constructed way back in Sydney since 2017. We physically built it at the first quarter of 2020, so that gave us a leeway of 3 whole years to plan out everything, including our expense forecast and cash flow for two years. But of course, the universe has its own plan of f*cking things up. Covid-19 happened, WHICH WAS TOTALLY NOT IN THE PLAN. Acts of God from the insurance perhaps, but this pandemic took over for more than a year now. What act of God would drag up for a decade? And so, despite the hard efforts of building the shop and getting the permits and licenses, we just had to downsize and wrap-up. At some point, we just didn't want to do it anymore. We have lost a LOT, more than we expected. We just wanted to give up. But, then again, we had to pick ourselves up. This is just a hiccup. So we re-grouped, re-organized everything and decided NOT to throw in the towel. So here we are now, fully transferred to our new space. We are just starting to get back on track as of this writing, testing the new kitchen, accepting orders little by little. It took us two whole months to move to be exact. One month for the shop, and another whole month for the house.
The house was another story. Mom had to give up so much of her belongings just so we can somehow practice a "minimalist" lifestyle. She's a packed-rat, everything has a sentimental value. I, on the other hand, just literally chuck everything in the bin. No strings attached. It was easier for me to pack up and wrap up, especially when I had to throw some items that ticked so much trauma and bad memories of the past.
Dealing with Government Rulings
We were taking our time, packing, sorting things out, putting everything on the right places where they belong. We started from the bedrooms, and then the stock room, and then the kitchen and pantry, such as we covered every corner of the old house. We were not in a hurry. Until the government decided to put Manila on yet another lockdown. We literally just had A WEEK to pack up everything! We panicked, of course. Movement to and from would be very difficult and so we decided to speed things up. And by speeding things up, that means I had to take several drives back and forth from the old house to the new house just to move small and fragile items. It's a good 45 minutes to an hour with heavy traffic, about 20 minutes without. Before the lockdown, the curfew in Metro Manila was until 10:00 at night, so from morning until night time, we moved things. We did not want to get caught up moving in the middle of the lockdown.
It hit me! Driving two to three times back and forth burned me out. It was totally exhausting. Aside from the moving, I had to deal with the traffic… and hunger. We had to eat unhealthy take-away meals in abnormal hours of the day. That's just it!
I have decided to book two big trucks to move everything. We literally had no time to sort things out in a week, so just like how I moved my stuff in Sydney, we placed everything in extra extra large clear garbage bags. Imagine the hustle of going up and down from the 6th level of the building, down to the lobby, and into the trucks.
Looking back, maybe it was the world's way of speeding us up. I mean, if not for that lockdown, it would probably take us three more weeks to put everything in order. Now that we've moved everything to the new house, all our stuff were kept hanging out in the garage. We had to sanitize and clean everything else before we actually put them in. It took us two more weeks to sort out everything and finish.
FINALLY… NEW CHAPTER!
It was definitely daunting and taxing! I felt drained for about a week of just moving everything from the old to the new house. But looking at how messy the garage was, and how things were very disorganized, we all knew we still had to move our butts… one last push! Thankfully, my Dad was a call away. He assisted us from Day 1 until we were finally able to settle.
Dewey (my dog) had a lot of adjustments too. We brought one of our old sofas for him to pick up the scent of his old bed. That way, he can still feel comfortable in the new house. He's been living in one place since he was born, and 12 years after we just decided to uproot him from his birthplace. Three months have gone, everyone has adjusted well.
The New Shop
Though we gave up a lot of our equipment, like our ever reliable stainless sink, our new tiny space is just the perfect work area for the bakeshop. We have designed it to be as complete as our old shop, now with two ovens working and three countertops, we are able to make a nice space that fits the needs of the shop. The best part is, it's just on the second level of the new house. We just have to wake up from our bedrooms, go between floors, and Tada! We're at the shop!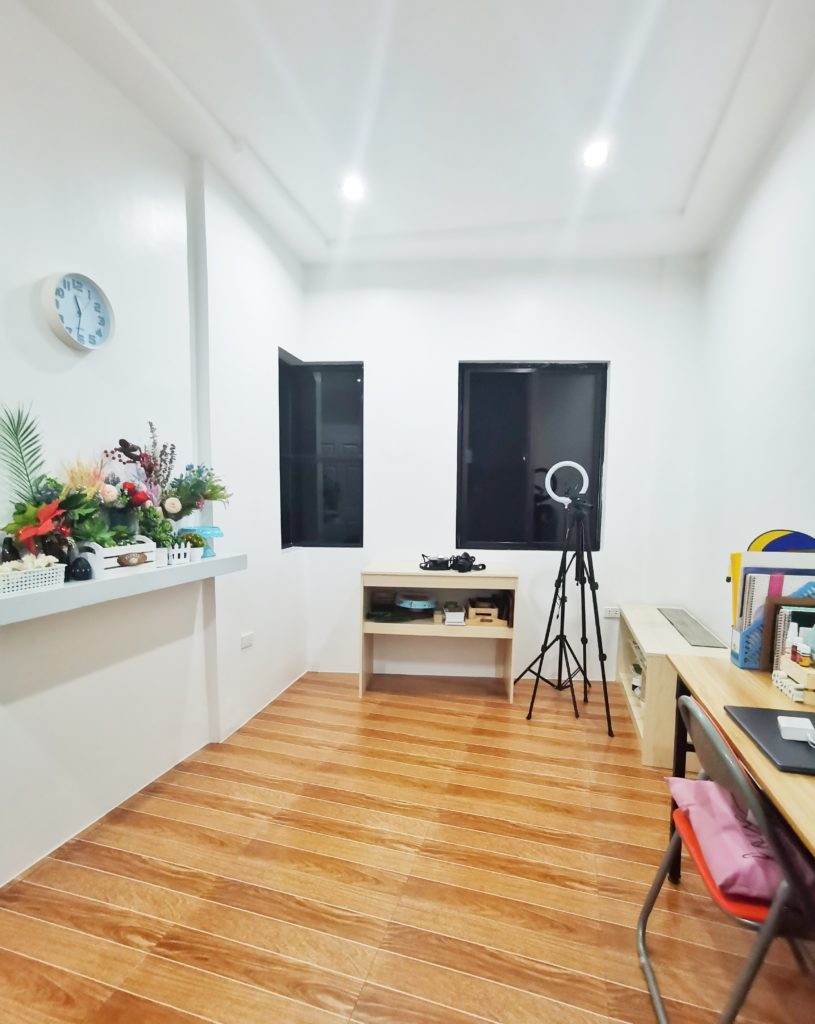 My New Studio
Aside from Sunday's Cheesecakes, I also remotely manage a Food Photography Studio which started as a 10-year passion project. 10 years ago, I actually took an entire Culinary Course to become a Food Stylist for magazines. It has been my wildest dream, but I never practiced that skill. I went straight to the "experience" part of being a certified chef and my Food Styling and Food Photography Dreams just happened to be on the side. It was amidst the pandemic when I decided to try to apply the aesthetic part of what I have learned as a culinarian. Back in the old house, I had this old table by the window where I did all of of my styling. The space was so cramped that each time I take clients, I had to move everything in that space and find an empty chair or table. I also had to work really fast as I was relying heavily on the natural lights by the window. I never got the chance to explore and expand, since that space wouldn't allow me. Moving to our new house was entirely a blessing for me as I have my own studio space now. It's an entire room just for myself and my props, a big space to let my creativity flow. Now, I wouldn't have to worry about my workflow every time I have a shoot. I am now able to accept more clients than before because I can easily style and shoot with the space I have. I am loving this creative space.
The Kitchens
We have three kitchens now. The main one at the ground floor, where we also put our dining area right beside it. We also have a dirty kitchen, beside our laundry area where we cook smelly food items and food that needs to be slow-cooked. And then we have the kitchen at the shop on the second level. Having three kitchens is nice. We are now able to cook and create food for my YouTube Channel without having to worry about space and lighting.
Living Outside the Metro
It's a very refreshing feeling to be in the outskirts of Metro Manila. At first, I thought I would be all nostalgic and would be wanting to go back to Mandaluyong soon. But now, the environment we have is truly beautiful. Our neighbors are the nicest. Food delivery and shopping is easy. Groceries and market is 5 minutes away, heck you wouldn't even need to buy some leafy vegetables as they grow in vacant lots beside our house. We now have spaces to plant our own herbs. The air is fresh, especially at night. It smells like grass and the breeze is always cool in the morning.
The garage is huge. I can do anything I want with it. I can literally hold a BBQ Party (except it's not allowed) without having to worry about the space.
But of course, you can't have it all. While we live a bit further in the city, Mom's office is a bit of a longer drive now. We have to plan our suppliers' run, as it's not 10-mins away anymore. We have to gas up every now and then as everything is a bit further now.
I am just happy that some of my closest friends from High School and from Culinary School live close by. Hopefully we can all hang out as soon as this pandemic is over.
MOVING ON
As we left the old house, I also made sure to leave bitter memories behind. I left the tears I've shed in my old room. I left the clutter of broken relationships. I left the uncomfortable feelings of yesterday. I left my anxieties and grudges behind. We left the struggles of living in a house where 60% of it was literally broken from the door to the back of the kitchen. We left the administration and developer's association which were also difficult to deal with. But then again, there were good memories too. My youth, the friendships I've built with the people in that community, our churchmates (who are like family to us), every corner of California Gardens is a big part of who I am today.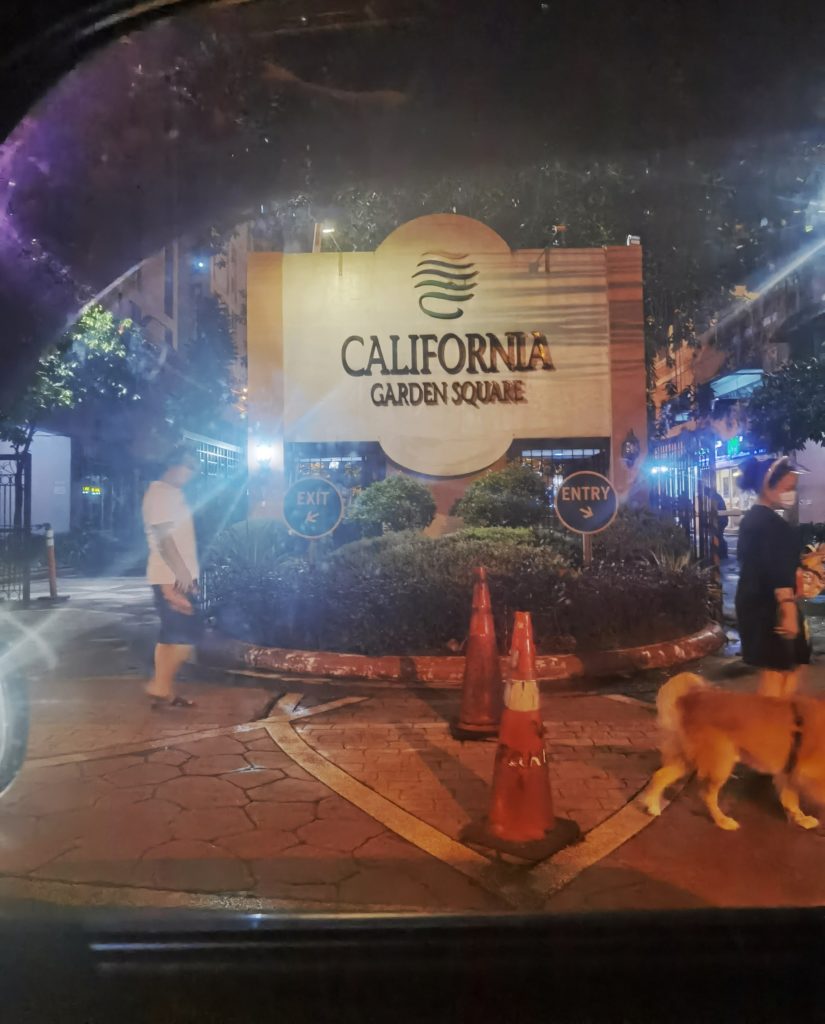 The bakery a few blocks away, the convenience stores which catered to me and my college friends as we finished our thesis, the swimming pool and clubhouse where I celebrated my highs and spent my alone times. I never thought my dip in the pool before the pandemic would be my last. The Mc Donald's Branch in Boni Avenue where I've spent my youthful days just chatting with my friends over fries and Coke Float. We celebrated our last Birthdays and last New Year's Eve in our old house. We will be celebrating the next ones at the new house.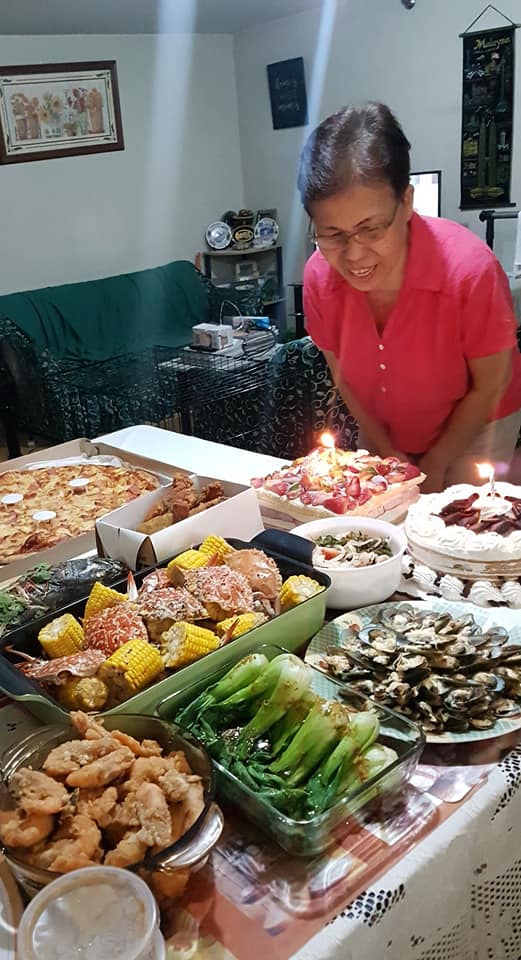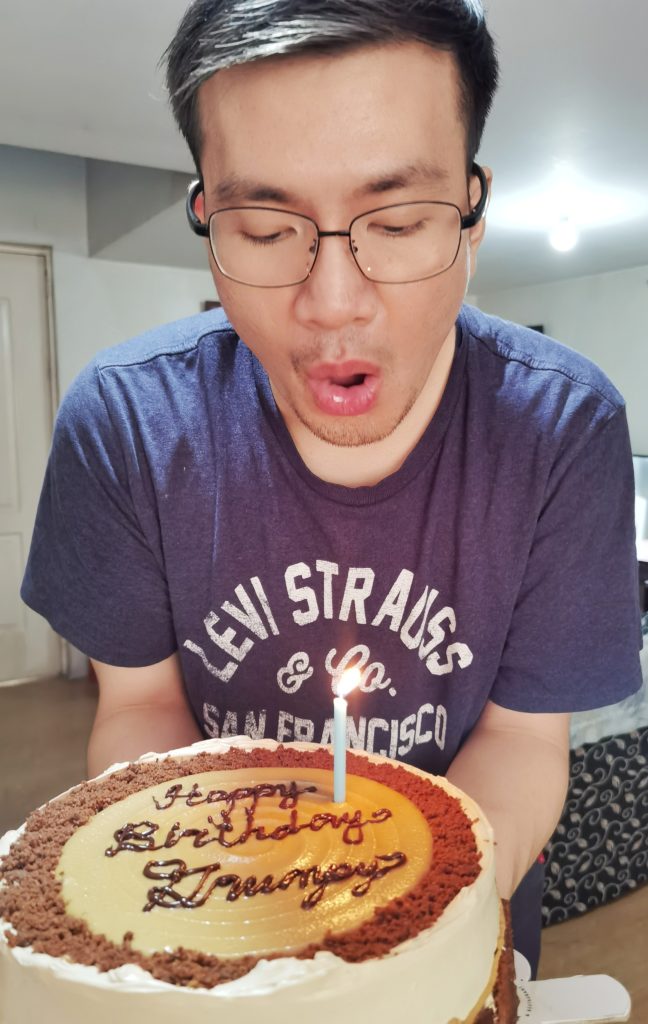 At some point, it hurts to leave, I was teary eyed when we surrendered our keys.  I said goodbye to my parking lot for the last 15 years. Thinking about it now as I write this ending makes me want to cry a bit. But such is life. There's nothing more constant than change. Eventually, we all have to leave from one place to another.
We can never tell what will happen in the future. We may be staying or leaving again. But the important part is, we live in the moment. I am feeling more contented where I am now more than ever. I am surrounded with the people I love and who loves me the most. We are always showered with blessings and opportunities. I am still fighting my personal battles, but this place is a brand new start. A place where I can say, I have nothing to pick up from where I left off. This is a fresh chapter, a blank page where I can write a new story from a genuinely pristine mindset. No sad goodbyes, just great new beginnings.
And just as I always say to every ending of my post,