"Na-bati ka!", this was how my fellow travelers described my experience. Bati or usog is a superstition in the Philippines that when you go to an unfamiliar place, some mythical creature or a person with enormously strong energy might get too fond of you and transfer a different kind of energy to you, causing a great discomfort or an illness.
This is my first time to talk (or write for this matter) about this experience in public. Only a handful of people know about this. What a great way to open a new chapter of 2021! I've been meaning to write my first blog post of the year, but as usual I always get caught up with work, that all I end up doing when checking my website is reading my previous blog posts.
Anyway, it was my third day and last packaged tour day in Coron, an island in Palawan, Southwest part of the Philippines. You know the long island on the left side of the Philippine map? That's Palawan, and Coron is one of the provinces and islands in Palawan that is usually swarmed with foreigners and local tourists alike. I was lucky enough to travel there for work being a full-time travel writer for an international travel website and a local travel magazine at that time. My experiences were all technically paid during this trip, so I couldn't really afford to rest or waste time. My task was to cover all the off-beat activities in Coron for four days straight, aside from the usual island-hopping and scuba diving which you can readily read and find in Google the moment you click search. That day was my island-hopping finisher day, I only had one destination to cover the following day before my flight back to Manila in the afternoon.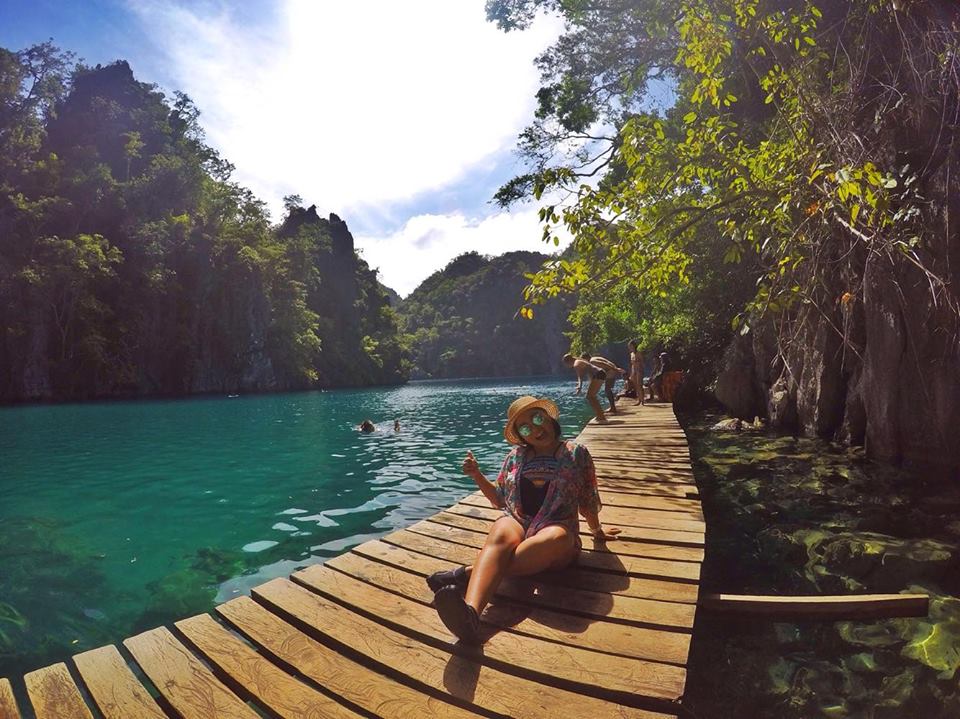 My day went very well and smooth. It started with coral diving, hung out with new found friends by the white sand beaches, took a lot of photos for work, and basically just had fun while trying to cover everything I could. It was the same day I visited Kayangan Lake, a picturesque mountain lake with crystal clear waters which became really famous on travel websites for its beauty and grandiose. To reach Kayangan Lake, we had to take a small hike from the boat port to the other side of the mountain. Travel guides instruct us to be careful at all times (both from people we do not know, hiking, and what nots).
I was excited to cover Kayangan Lake, although this was not a part of my paid article. Traveling to Coron will never be complete without a visit to Kayangan Lake, but that was where it all started (or so they believe). We spent two hours in Kayangan Lake as we had to hop to another location after it. I was not feeling anything weird, aside from the thrill that I was seeing new places and making great experiences. I had lunch prepared generously by the tourist guides, together with the rest of the people on our boat. The day was generally going well as planned. At sunset, I had to meet MJ, a new found friend, so we can go together to Maquinit Hot Springs.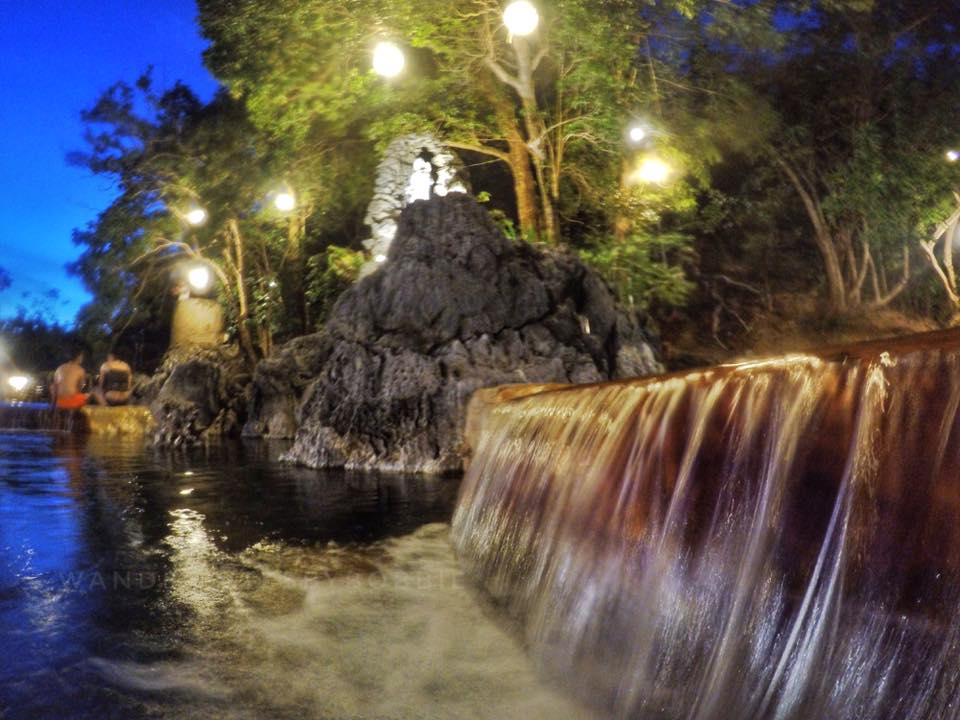 She was also solo traveling in Coron, and I met her previously in one of the tours I had a few days before. We pre-arranged our travel to the hot springs so we can share on the expenses going there. I didn't want to spend too much from my given travel allowance, so I took the advantage of hitching rides with other people.
After a few hours of covering the hot springs, I went back to my hotel to get a quick shower, and went straight to dinner where some of our other new found traveler friends were waiting for us.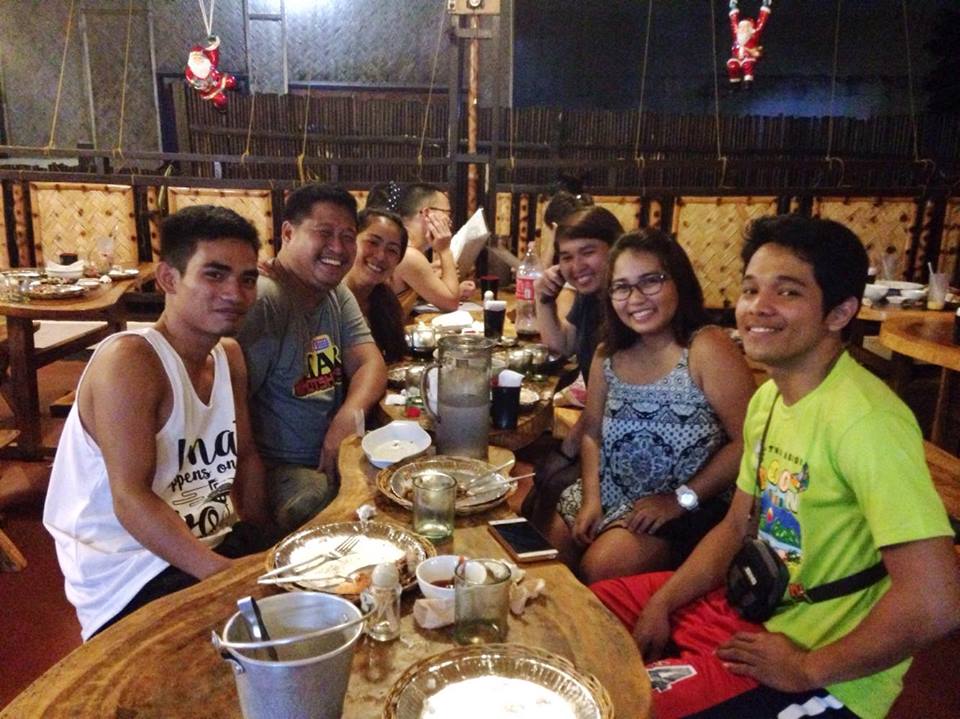 This was when the roller coaster of events started. At dinner, I was suddenly feeling nauseated. I was crazy dizzy, that I had to cut my dinner short. I thought maybe I was just tired from island hopping and diving and hiking and working the whole day, so I decided to go back to my hotel to sleep early. I took a tricycle from the restaurant to my hotel, and the bumpy road made my dizziness worse. I pulled myself together until I reached the door of my room which was situated at the very far end (I started questioning myself why I had to take a balcony room). The moment I opened my door, I felt like my legs were too weak to stand. My head was throbbing as if I was about to collapse, and my stomach was suddenly upset. I kept my cool and sat on my bed. I sent a message to the group chat which MJ created together with our other tourist friends. "Are you guys feeling sick?" The thing is, we all ate the same things from morning until dinner. If something was wrong, they would have felt that way as well. They were all normal. No one was sick, no one was feeling dizzy, no one got headaches, and no tummy aches. That was weird. My gut felt like it was being turned upside down. With all the strength I had, I brought myself to the bathroom where I threw up everything I ate at dinner (probably lunch too). My body was sore and I still kept on throwing up until I had nothing to throw up anymore. I crawled back towards my luggage, grabbed my emergency kit, and took a pill of Cetirizine, just in case it was a bad form of allergies. I tried to recall what I ate since morning, until my stomach started to become queasy again. This time, it wasn't vomit. My hair stood as I dragged myself back to the bathroom again. I sat on the toilet bowl and automatically, my stomach had worsened. It was as if I was too drunk to handle myself, except I didn't have any alcoholic beverages the whole time I was in Coron. I was having a very bad diarrhea that I started pooping out water. There was nothing left in my stomach to poop out anymore because I already threw them all up. It was so bad that while I was sitting on the toilet bowl, I was also vomiting at the same time. Everything coming out, nothing going in.
After a while of taking my guts out, I was very weak. I was contemplating whether I would call the front desk to rush me to the nearest hospital, or wait it out. But no. I couldn't afford getting confined with no one I know in a secluded hospital in the middle of an island and miss my flight back. I have deadlines. Sick is for the weak… until I finally accepted that yeah, I was dead sick. I crawled back once more towards my bed side and grabbed a bottle of water and took two pills of Loperamides. Normally, I would have a bottle of Gatorade with me, but this was Coron. There was no 24-hour convenience store anywhere near my location and there was no delivery service or Grab service around. As I gulped what's left of my water, I laid in bed and closed my eyes. I felt the water flowing into my digestive track, every bit of it. My stomach started boiling again, and I crumpled myself in pain. It was coming out again in the form of loose bowel. I stood up from bed and ran to the bathroom. I took a quick glance of myself in the mirror and found myself really pale. I was turning so white like a piece of bond paper. My pupils were becoming dilated, my tongue and mouth cracking dry, and my hands and legs were too weak to walk and hold anything. I was releasing water again, probably too dehydrated. At this point, I told myself that no one dies from diarrhea. Patients die from being dehydrated. The water refilling station was at the mid-part of the hotel corridor. I was at the far end. Time check, 12:30 AM. I waited for a few minutes until the Loperamides do their job. I took a quick rest, prayed for strength, grabbed my empty water bottles and sprung my door open. I blinked. Was it just me or was it dark out? The corridor only had lights by the stair case, by the exits, and by the water refilling station. Shit. Now I had to rummage through my luggage for my emergency flash light (my brain was not working well anymore, and didn't realize my phone had a torch). As soon as I found my flash light, I walked down the corridor to fetch two bottles of water. As I was refilling the second empty bottle, there was a shadow behind me. I gasped, only to realize that there was someone standing there. It was a guy from another room, trying to refill his own water bottle. "Sorry! I must have frightened you. They turn off the lights at 12. They only retain the common lights." I nodded in reply. I had zero energy to engage in a conversation. The Ceterizine I took was finally kicking in. I was too sleepy to function, so I grabbed my water bottles and walked like a zombie down the corridor. I thought this was it. My stomach was finally calming down. The storm is probably over.
BUT IT WAS NOT. I WAS WRONG. I fell asleep, but I woke up in the middle of sleep realizing that I have been pooping in my pants while sleeping. I couldn't control it. Water just kept coming out. I stood up, rushed to the toilet, and sunk myself on the toilet bowl. It was too liquid. It was about 2:40 in the morning, I fell asleep for about two hours with the lights and television on. This was not good. My flight back to Manila is in thirteen hours, and I still have to cover Mt. Tapyas at sunrise. I stared blankly at the shower in front of me for quite some time, until I finished letting loose all of the water I had in my system. I cleaned and washed myself and checked the bed for any leaks. Luckily, there was none, as everything was only water. Nothing else.
I went back to bed. I was groggy, tired, and feeling feverish. I felt my body temperature rising. I couldn't even hold my phone steady. I just quickly set an alarm at 6:00 AM so I can finish my job before I get back to Manila. I chugged down more water. I just did not care if it would come out again loosely, my survival instinct just tells me to keep myself hydrated no matter what.
---
I woke up from a telephone ring. I opened my eyes, checked the time, and saw the island sun brightly shining from my bedroom window. It was facing directly to the balcony and the brightness cascaded unto my bed. Shit! I did not wake up on my alarm! It was nine in the morning. I was still feeling a bit dizzy from last night's toilet fiasco. Geez! Some people were out probably drinking and having fun last night, while I was alone partying by myself in the bathroom. What a hassle! The hotel phone did not stop ringing so I answered it with a weak Hello. "Hi, Good morning! Housekeeping. Would you like your breakfast delivered to your room or would you like to have it in our common dining hall?" I paused. Right. I am not a breakfast person, but I should eat something after throwing up my gut inside out last night. I should get a slice of bread at least. I would normally hang out in the dining hall to get a full experience of the hotel, but not this time. "I would like to have it in my room, thank you." I quickly responded. I sat on my bed, just getting a feel of my stomach. Has it stopped rumbling? My flight was in a few hours, I couldn't have diarrhea during the flight. That would be utterly embarrassing and annoying at the same time. I could barely feel anything. I just felt exhausted. I had to make a decision. Should I go to Mt. Tapyas for a 2-hour quick hike just for the sake of having it covered, or should I just stay in my room, fix my stuff, and prepare for departure? I figured, I'll just decide on it after breakfast (hoping that the food will stay in my stomach for a good number of hours).
Breakfast was the usual continental plate consisting of eggs, bacon, bread, butter and jam, and coffee. I didn't want to make matters worse so I discarded all the dairy and dug in. I was taking it slow, by the time I finished it was already half an hour after ten in the morning. If I go at that time to Mt. Tapyas, I would be able to come back at 12:30 and leave the hotel at 1:00 PM just in time for my 3:00 PM flight. THAT IS… IF EVERYTHING GOES WELL. I sat there, still thinking if I should go. But screw it. I did not want to take the risk. What if I get sick again in the middle of the hike and just pass out in the middle of nowhere? That was one article down, but I had no choice. Dying alone in the middle of a mountain hike was not an option. I just decided to clean my room and pack my luggage for my flight back. I secured all my camera bags, my laptop, and everything else and waited for my service to pick me up.
I could still feel the pain in my stomach, my throat, and my overworked butt. The moment I got back in Manila, I was just happy to be in a familiar set-up where the hospital is just right beside me whatever happens. I instantly got in touch with MJ and the rest of my new found friends who were still traveling in Coron. I told them about my experience and they were all astounded upon hearing my story. None of them got a feel of the same thing. Everyone from the boat were doing well, some even partied that night. I was the only one who got "food poisoning" (as what I believed it to be). "Na-bati ka siguro!" (You probably got jinxed.) That was how they would like to believe. They think the "curse" or "jinx" just faded the moment I stepped out of Coron.
I also got in touch with Kuya Rodel, one of the tourist guides and told him the story. It was nothing new to him. "Siguro meron ka nakasalubong na taong lupa tapos nagkatinginan kayo sa mata. Kaya sabi ko sa inyo huwag kayo titingin sa mata ng mga kasalubong niyo." (You probably met an earthly creature and made eye-contact. This is why I told you not to look at people's eyes directly when we hike.) He said. From his experience, one person either got terribly sick or encountered an abnormal chain of bad luck. It was something like a "mythical fairy" of some sort chooses her favorite guest for that day, and it happened to be me. The day before, someone just hit his leg on an area with sea urchins and his entire day was ruined with unlucky happenings. Our tourist guide never told this to anybody, because he said it would give Kayangan Lake a bad rep, and they wouldn't want that for the sake of tourism. "Bati" is a common form of welcoming guest in their territory. But that was just his opinion and beliefs. It doesn't imply that it really happens in Kayangan Lake.
It still gives me the creeps every time I think about it. I was totally fine the next day, it was only during that period of time that I was awfully sick. My stomach was stable during my flight. I was able to eat and drink normally when I got back as if nothing happened the night before. I just fed myself with apples and fueled up with Gatorade. I was still lucky because I survived. With that amount of liquid coming out of my system, pulling through is still a puzzle for me until now. In my opinion, I would have needed a doze of dextrose in IV form. Thank heavens I am still kicking and telling you this story.
Scientifically explained, it was probably the exhaustion from island hopping and the sudden shift of environmental temperature when we went to the hot springs. It was probably too hot for my body and the shift was too drastic. I am still trying to justify that weird event through science. It is up to you whether you'll think otherwise.
---
Do you have near-death experiences during your travels? 
What happened? What was it like? How did you survive? 
I'd love to hear from you!
If you'd like to share a story or collaborate, shoot me a message!