Iloilo – City of Love
Last year, I was invited to visit the beautiful island of Iloilo and I got the chance to experience the accommodating nature of the locals (Ilonggos). Given the opportunity, I visited Gigantes Islands in the town of Carles, roamed around the town of Jaro, and food-hopped in the city town proper of Iloilo.
Truly, Iloilo is the one and only City of Love of the Philippines, as Ilonggos are very loving and kind. (Saying hello to my Ilonggo friends who adopted us throughout our stay, you know who you are! XOXO.)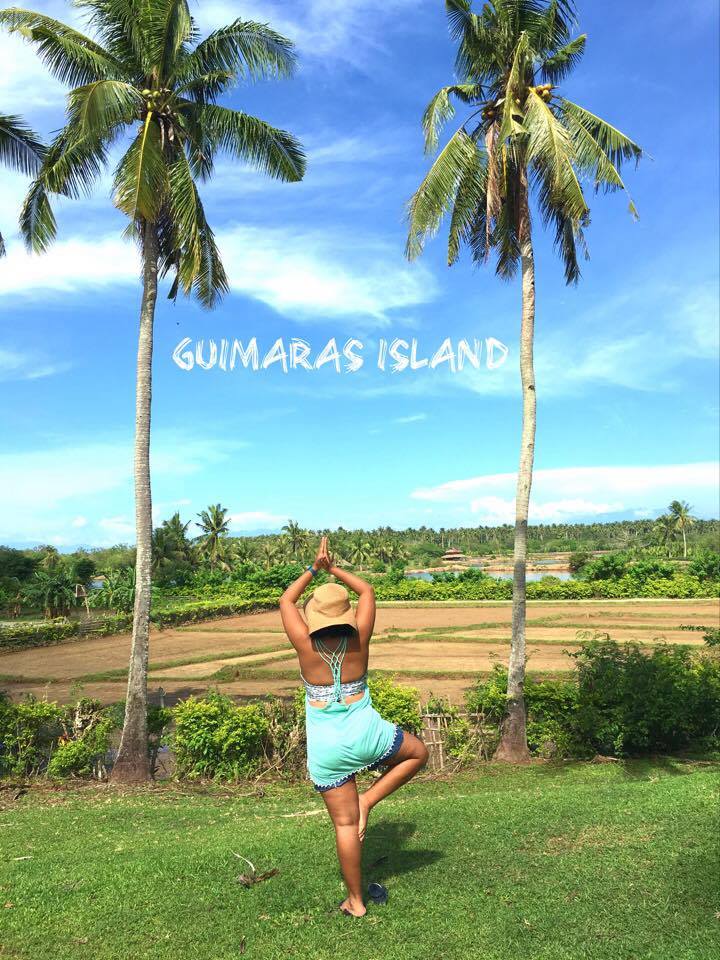 Guimaras – The Island Across
Guimaras Island is a 30-minute boat transfer from the main port of Iloilo. When I think of Guimaras, the first thing that ever crosses my mind is the infamous bunch of Guimaras mangoes. That thought did not fail me as I was welcomed with the extraordinary Mango Pizza from Pit Stop Cafe.
 Bucayan Farms, Guimaras
After a delightful taste of Mango Pizza, we headed to Bucayan Farms. It's a long traverse via tricycle, but we did not mind at all. The stunning green back drop of Guimaras entertained us during the entire ride.
The farm is a lovely wide stretch of Nipa, Coconut Trees, rice fields, and streams. The first thing I did was to rest on a hammock for an hour, enjoying the calm nature and fresh air.
WE ARE GIVING AWAY FREE 2D1N STAY AT ILOILO AND A SIDE-TOUR AT BUCAYAN FARMS. READ ON.
In our best efforts to promote Philippine Tourism, we have partnered with LetzJet Travel and Tours, an Australian-based travel agency for a FREE 2 Days and 1 Night Stay at an accommodation in Iloilo and with the owners of Bucayan Farms for a free entrance and tour.
INCLUSIONS:
Iloilo Accommodation for 2 pax.
Free use of all hotel/resort amenities.
Free Breakfast on your Second Day
Free entrance at Bucayan Farms, Guimaras.
Free Tour and use of all amenities.
Free goat-feeding.
LUNCH at the island care of  Chef Mike's.
Unlimited Coconut Picking
Free Hike inside Bucayan Farms.
Free Side-Tour at Iloilo Town Proper
Shop for Guimaras mangoes (at own expense of winner).
Disclaimer: Our free trip is exclusive of airfares, land transfers from airport to hotel, land-transfers from hotel to ports. 
MECHANICS:
Like our Facebook page: Wanderbites By Bobbie
Like Letzjet Travel and Tours on Facebook.
Like Bucayan Farms on Facebook.
Follow us on Instagram. @wanderbitesbybobbie
Submit your best photo of the Philippine islands and tell us about it in no more than 50 words.
Submit your entries at [email protected] with Subject Line "Take Me To Guimaras."
EXAMPLE:
TOP 20 Photos will be featured on our website as part of our "Best Traveler Photos 2017 Series" and will get a chance to be featured as destination photos for LetzJet Travel and Tours in Sydney, Australia (with credits to the owner).  Top 5 entries will get 25% off on airfares (local and international), accommodation, and tours if they book with LetzJet Travel and Tours. And the Best Entry will receive a FREE 2D1N Stay at Iloilo with free side-tour in Bucayan Farms, Guimaras.  
Deadline of submission of entries is on January 13, 2017. Winners will be announced on January 15, 2017. Thank you for joining! Good Luck and Happy travels! 🙂