Have you ever thought of going out and bringing one of your favorite bags, only to spray it with a sanitizer and leave marks when you come back home? Thanks to the "New Normal", bringing your luxury bags out is not advisable. Unless you don't mind the nasty things that could cling on your bags for a long time, because I do! Not only does alcohol/sanitizing agents slowly age your leathers, but they also leave a strong scent.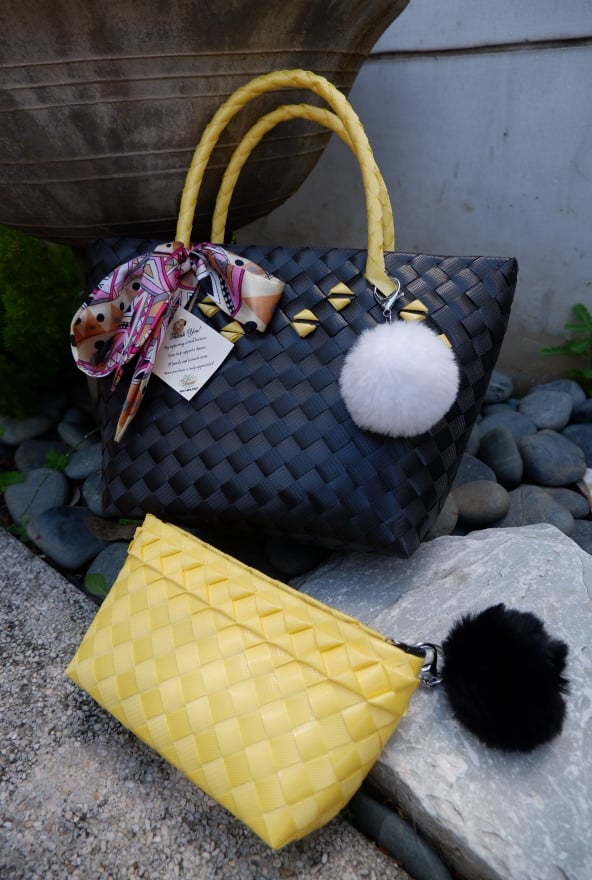 Good thing we have THE ART OF BAYONG available in the Philippines! The pieces are passionately woven and modernly designed. They are light and durable, and wet-proof! I don't mind spraying my hand bag piece with a sanitizing solution, as I can easily dry it outside without having to worry of destroying the material.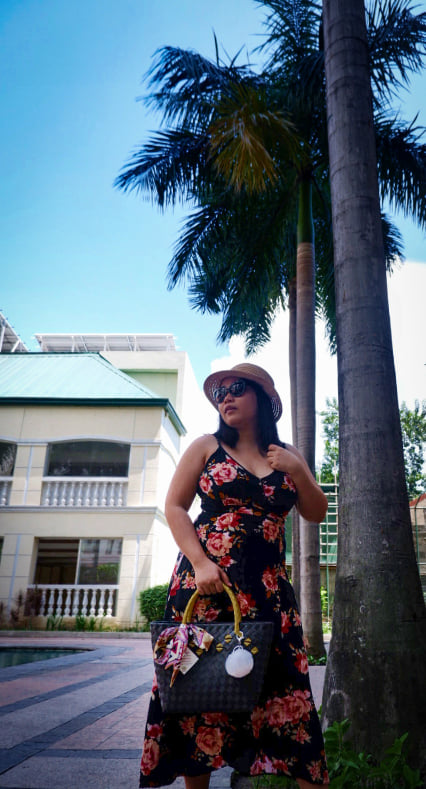 Their chic designs can easily match your OOTD! The bags are nicely roomy for your wallets, pouches, a bottle of sanitizer, and anything else you could possibly bring on your next "grocery-run" or even for an everyday bag to work in the new normal.
For less than P200 a piece, you can have a cute pouch like this, where you can put a lot of your small stuff without having to worry that it might get heavy altogether. The Art of Bayong also weaves backpacks, tiny clutches, body bags, and doctor bags in very affordable prices! Check them out on Facebook or Instagram for more of their designs.
GIVEAWAY ALERT!!!
Our friends from The Art of Bayong are giving out some pieces for free, and it could be yours this July!!! We will be picking 3 Lucky Blog Readers to receive pretty bag pieces from our friends at The Art of Bayong!!!
1 GRAND WINNER to receive a handbag
2 CONSOLATIONS to receive a pouch with accessories as pretty as mine.
Mechanics is very simple. Simply:
1. LIKE their Facebook Page: The Art of Bayong
2. FOLLOW them on Instagram: @theartofbayong
3. SHARE this post on Facebook and tag 3 of your friends.
Make your post public so we can keep track of your entry. Winners will be announced on Friday, July 24!!! The more you share and tag, the more chances of winning. ❤️
#BounceBackPH #bouncebackforbusiness
#supportlocal
#musthaves